A good entryway should be functional and attractive, at least according to what I've read.  Ours, unfortunately, was neither. I'm terrible about taking "before" pictures, but this might give you an idea.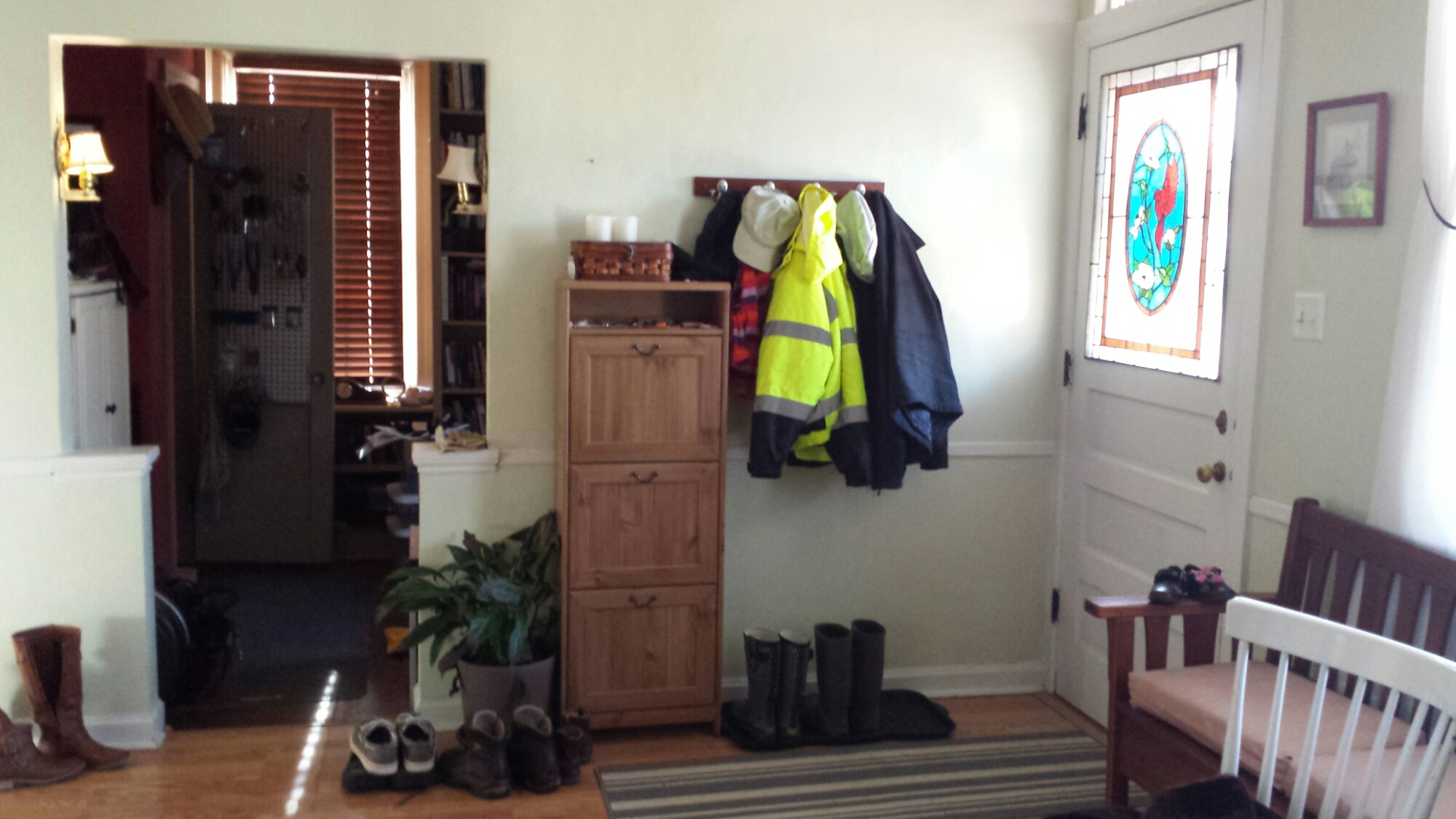 (Pardon the cavernous hole on the left side — that's the library, and hopefully the next room to get a makeover.)
It's hard to tell from this picture, but that is not a lovely shade of green on the wall. It's actually quite hideous. In fact, I think that is Evan's favorite part of the entire makeover: to be rid of that green. Of course, having a place to actually store our shoes isn't bad either.